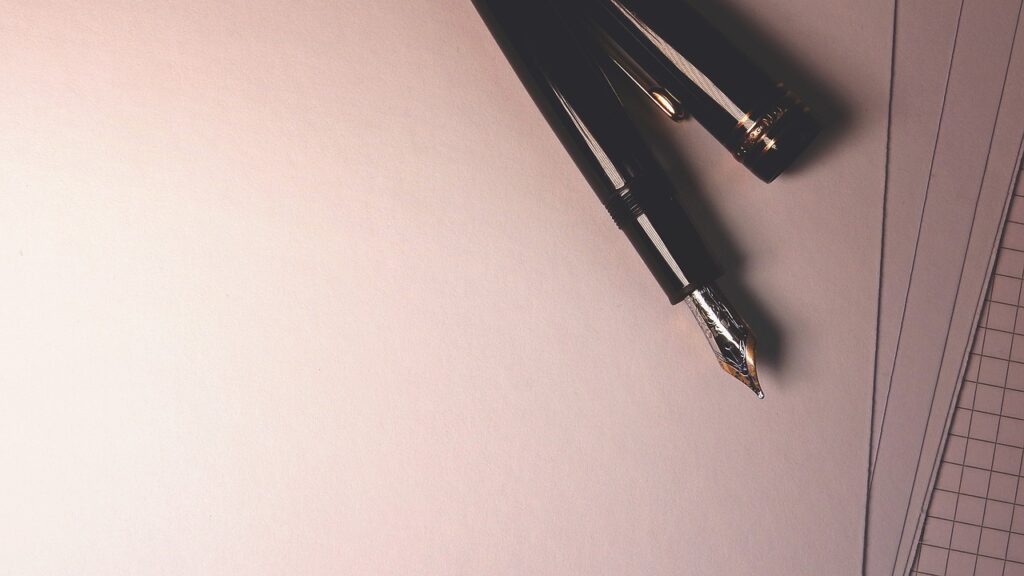 Eta EXIM & SCM CONSULTANCY was registered in March 2021 in Chennai, India with a clear vision of connecting efficient Medium & Small Scale Enterprises in India with European Customers. 
An ambitious target to establish a number of businesses as win-win for both, European customers and Indian suppliers within the next couple of years, accompanied by a continuous growth has been aimed at.
ETA EXIM and SCM Consultancy is currently a three-member team of whom one is based out of Chennai, India, one is based out of Germany and another one is based out of France.
All members have over 35 years of experience each, in different functions such as purchasing, quality, engineering, value management, project management, Supply Chain management, Logistics and Marketing within the automotive industry.
The engineering expertise and vast industry exposure is now being made available to customers in Europe wherein customers avail services of this team to procure engineering products or get custom assembled products from various vendors from India as per specifications. 
The team assures high quality of products & services and also coordinates the entire procurement, logistics / transport and point to point source-destination transfer of the product as required for the customer in Europe from India. 
Customer care during the production phase of a product is certainly how both understand that business. 
Future markets of US, Africa, Middle East and East Asia are identified in the expansion roadmap of the association. Currently the offering involves 5 Indian Partners for whom, Eta is the authorized Marketing partner to showcase and offer the products in the European Market Area.
In future, the portfolio of different suppliers with different production methods will be expanded step-by-step, based on the demand of our customers.  The highest level of quality is being assured for all aspects of the business.  
"Connecting Businesses Profitably"
"Think Big, Plan Meticulously, Execute Efficiently"
Our Work Is Heavily Shaped by Our Core Values
Eta EXIM is passionately committed to several core values including Integrity, Honesty, Transparency, Humility, Cooperation, Commitment, Environmental Care, and Concern for people. Eta EXIM is also fully committed to No Child Labour & No Bribery Policy
Add value to delight customers, meeting the quality expectations of customer, protecting & nurturing the Environment, satisfying suppliers, supporting society at large and training future generation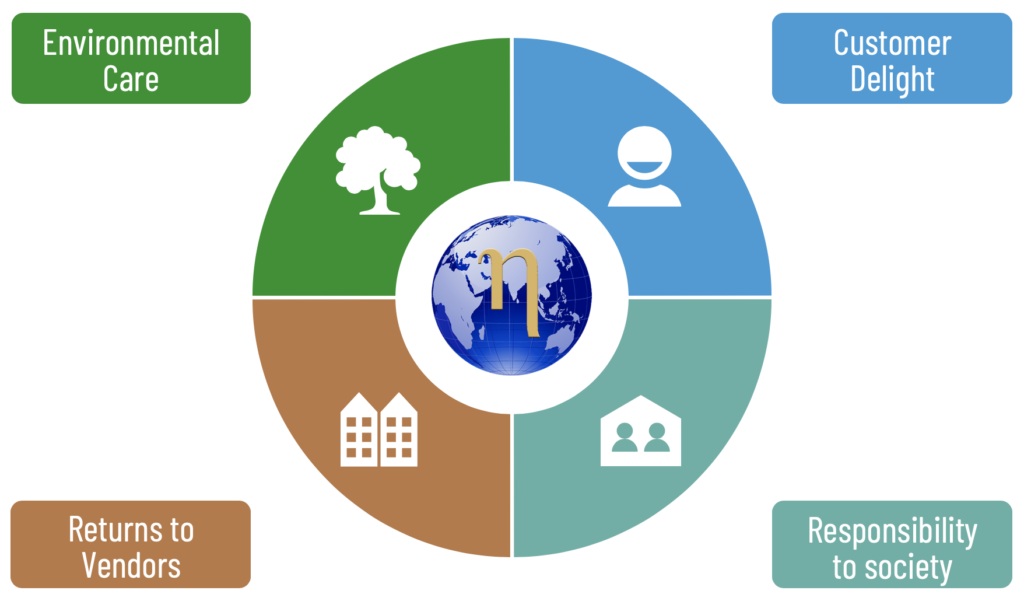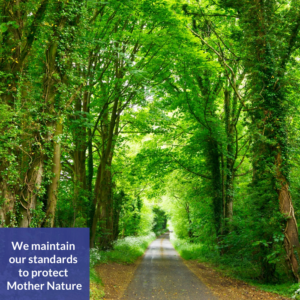 Eta EXIM is passionate about Environmental Care. It is conscious of the CO2 emissions and the carbon footprint logistics leaves. Hence it takes a lot of care in optimizing the logistics and following are some of the steps actively initiated:
 -Whenever it is feasible Eta EXIM strives to use Rail or Inland Waterways instead of Trucking.
-Selection of 20ft or 40ft container for optimized loading.
-Optimized container loading patterns while meeting statutory loading weight regulations.
-Whenever feasible use of reusable, collapsible, heat treated wooden boxes conforming to ISPM standards thus eliminating one time use wooden boxes.